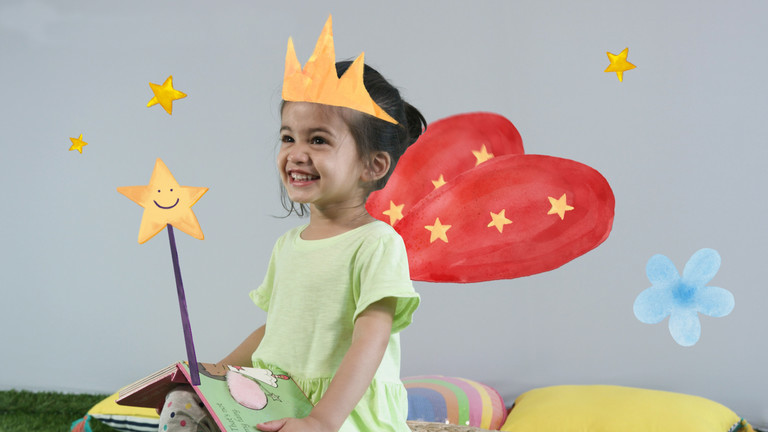 A pioneering rebrand 
Co-operative Childcare, part of The Midcounties Co-op, has seen its number of nurseries expand significantly over a relatively short period. They promise to provide communities with quality, early-years childcare and education.

They asked Palmer Hargreaves to research, develop and apply a relevant childcare brand across all areas of communications. The first thing we did was appoint a lead-creative whose child attends a Co-op nursery.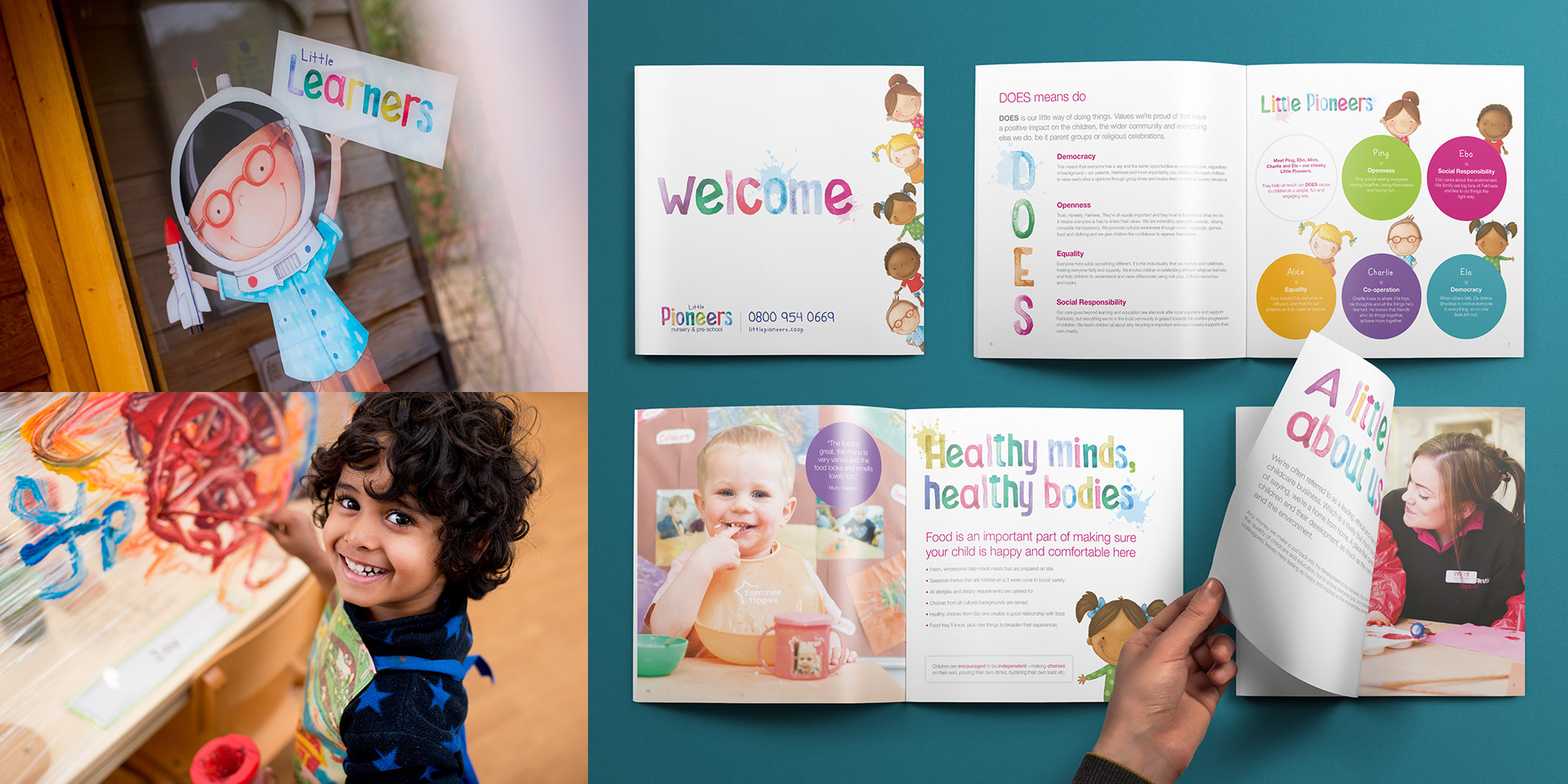 Working closely with the client, we created the brand around their core Co-operative values. These values are brought to life through five charming characters, known as the Little Pioneers. Ping, Ebo, Alice, Charlie and Ela.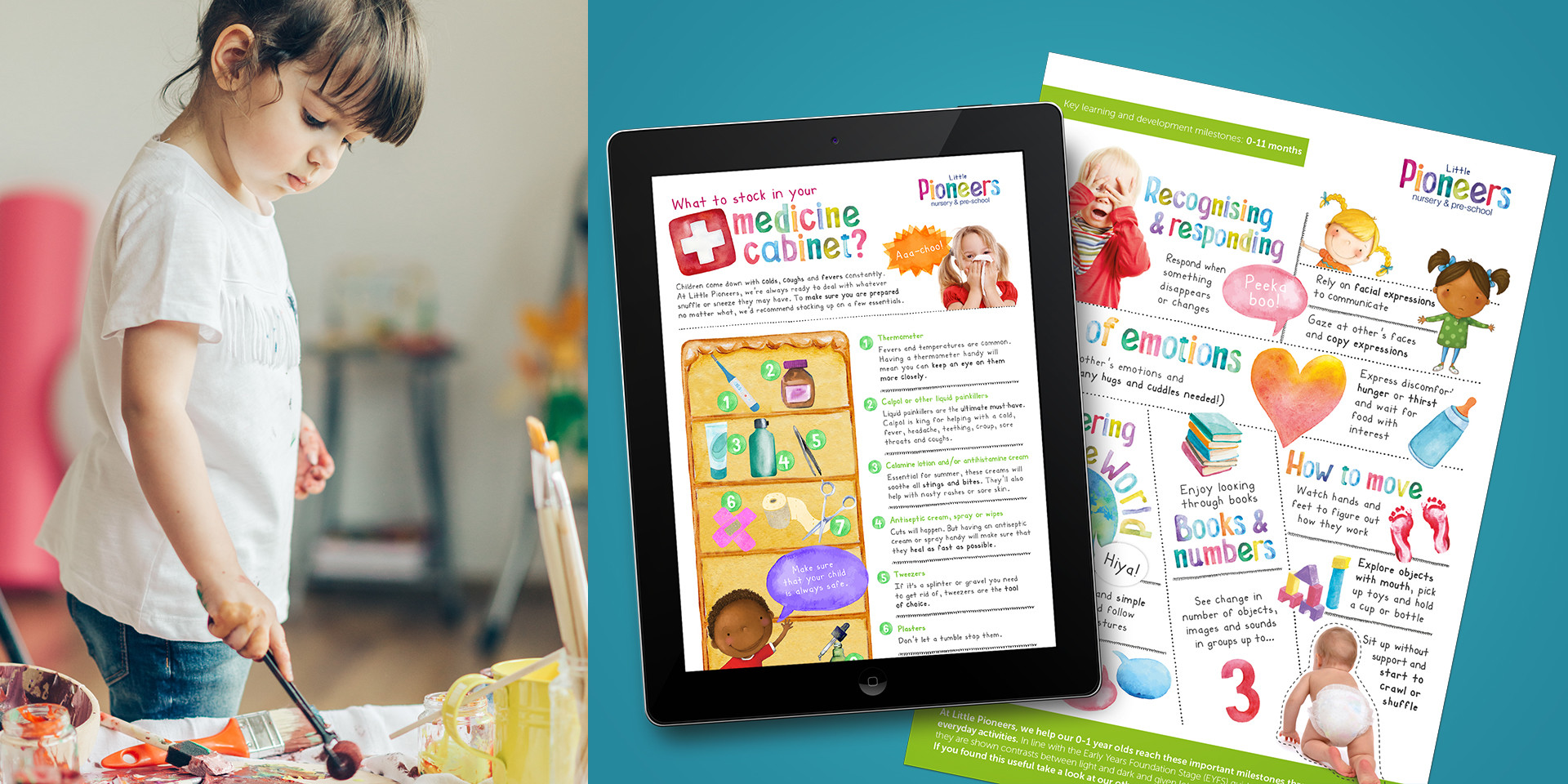 Little Pioneers has become the name, and the characters are the embodiment of the nurseries. As the rebrand is rolled out, each nursery benefits from a revitalised, personal and friendly 'look and feel'. This extends through internal and external materials and supports local launch marketing, raising awareness in both current and potential parents.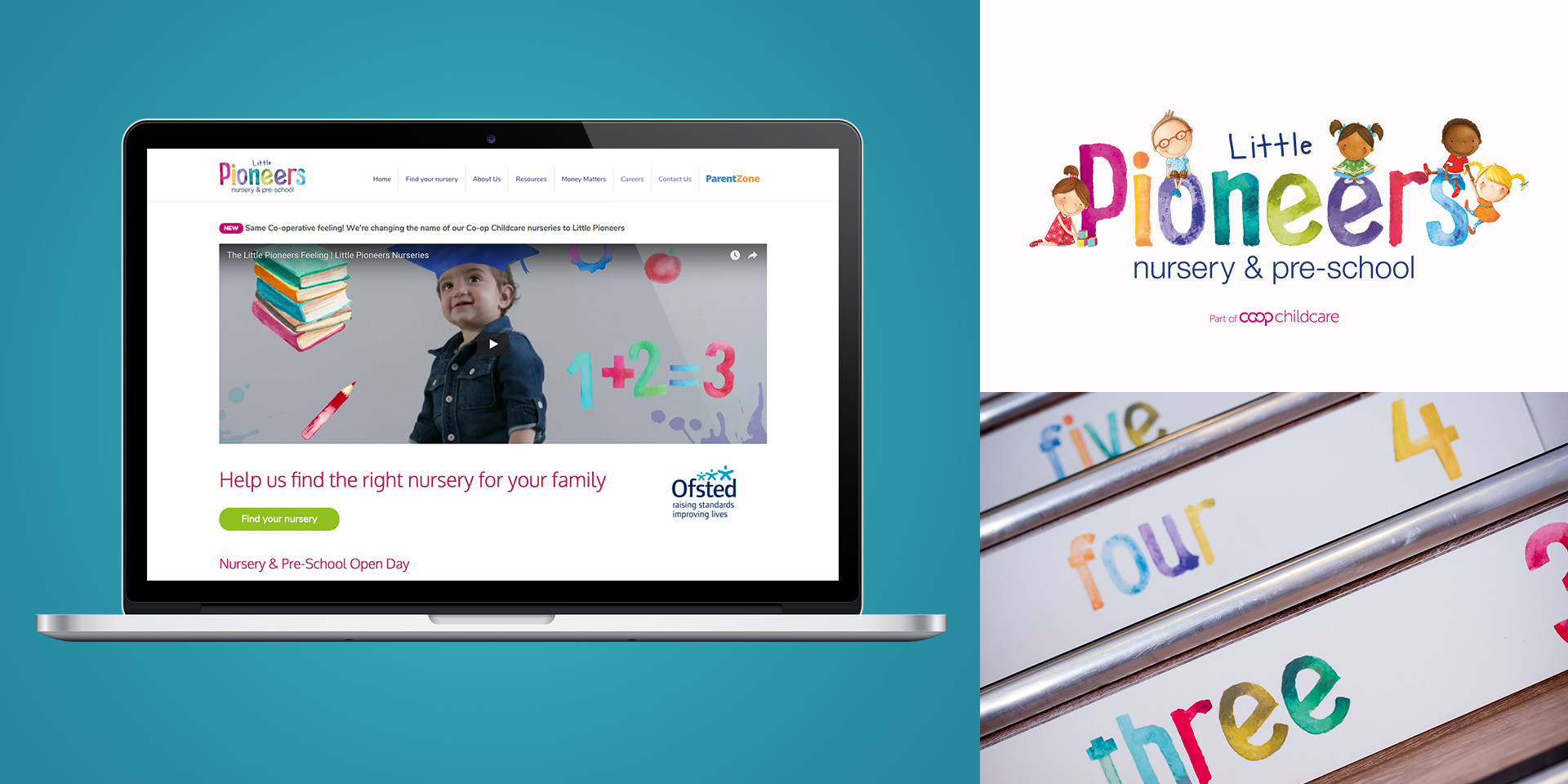 The website has also been fully developed to further bring the brand to life. The new site delivers information for prospective parents, plus ongoing content for all parents - whether their children attend a Co-operative nursery or not. A brand film on the homepage, quickly establishes the Co-operative difference. Something the client is rightly proud of.
To find out more about this case study, or how we go about solving other complex marketing challenges, simply get in touch.