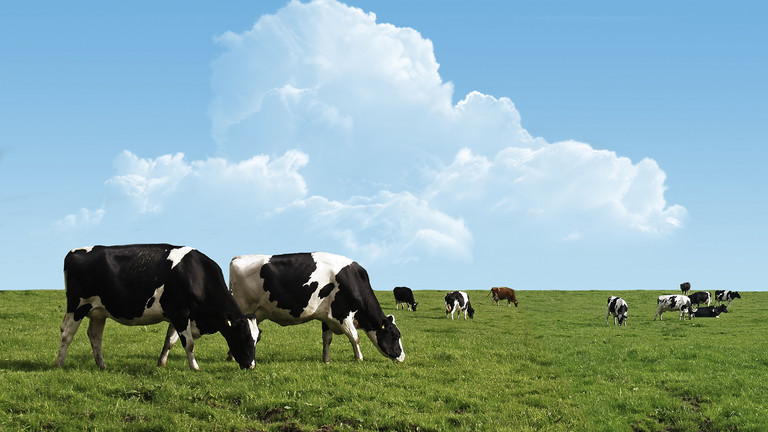 Stealing market share 
Merial, a world leader in animal health, discovered one of the major causes of reduced dairy milk production was a gut worm in cattle. The condition could be treated with one of Merial's leading livestock brands, Eprinex.

However many dairy farmers were unaware of the root cause of their reduced milk output. The key to raising awareness with this audience, of both the cause and the solution was to influence the influencers – the agricultural merchants.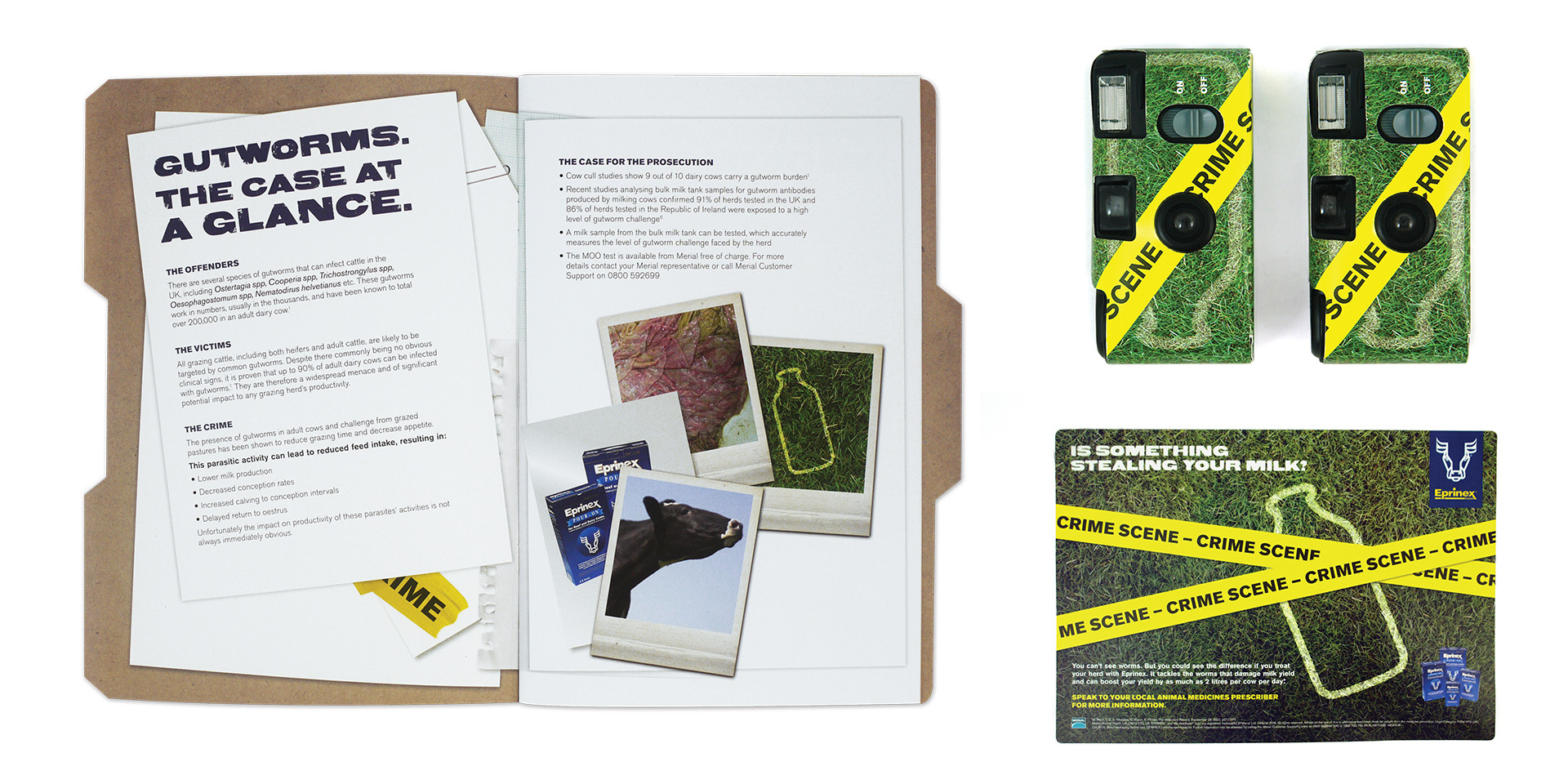 The challenge was to create an integrated campaign with real standout. It needed to raise awareness throughout the chain, but also importantly, encourage the merchants to dedicate space within their retail environments. The idea behind the campaign was simple, something was stealing milk. This created intrigue and was carried through all materials including a POS kit for each outlet so they could create their own in-store display. A competition was introduced for merchants to send in photos of their Eprinex crime scene.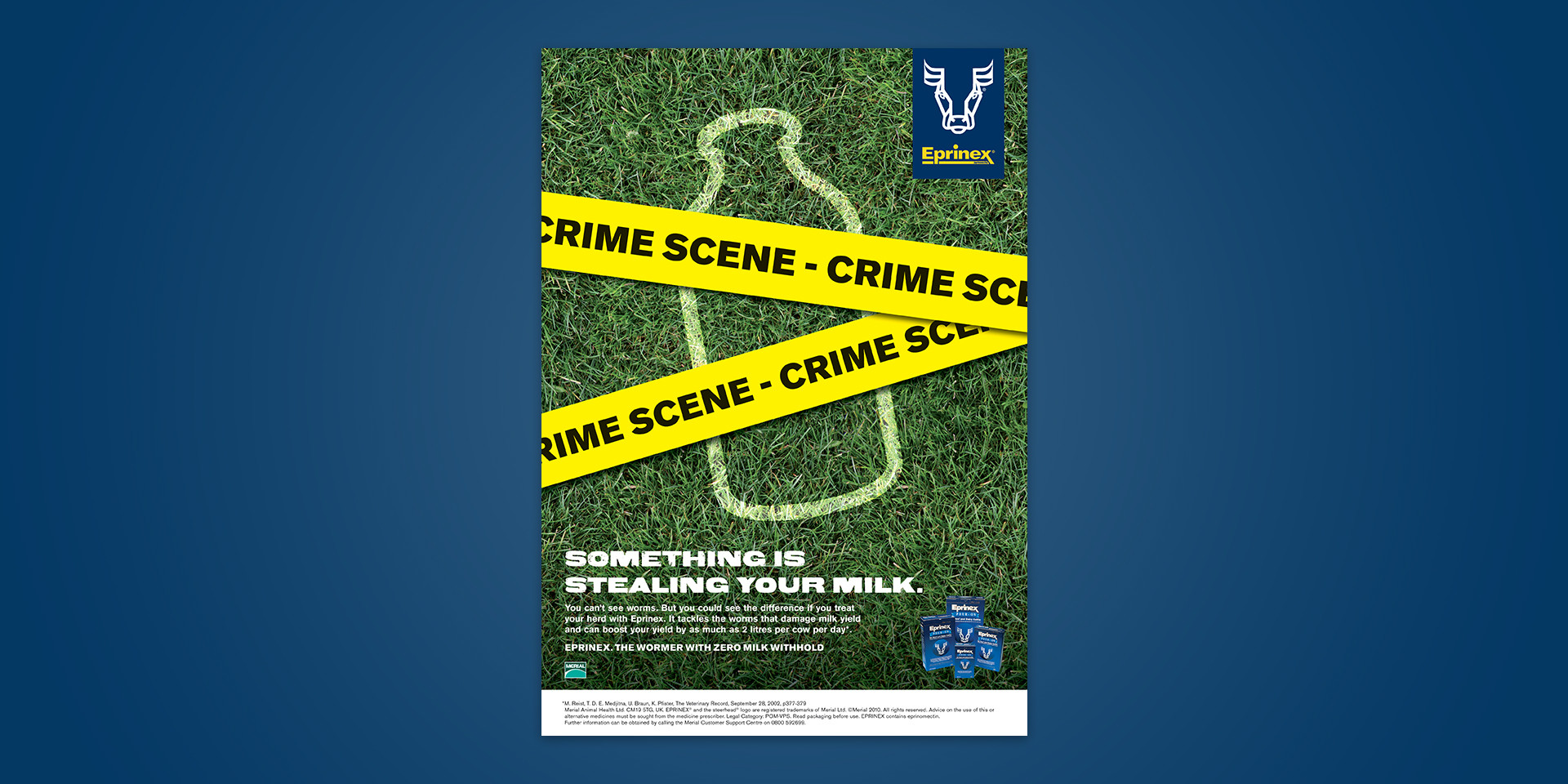 A B2B Marketing award winning campaign which saw sales of Eprinex increase well above target.

"This campaign stood out as being not just creatively strong but completely integrated, with universal appeal… there was a definite buzz about Eprinex. In a market where it is all too easy to either bore or confuse we excited our trade partners and helped deliver a really strong result."
Product Manager - Production Animals, Merial Animal Health. 

To find out more about this case study, or how we go about solving other complex marketing challenges, simply get in touch.