Leamington business on the Road to Zero
Leamington Spa, 13/08/2019:
A full service marketing agency based in Leamington swapped its gasoline and diesel vehicles for an all-new electric taxi as part of its own zero emissions challenge.
Staff from Palmer Hargreaves spent two weeks travelling to work, meetings, the shops and just about anywhere in the electric taxi, even using it to do the afternoon school run. By simply carpooling to work one morning, six members of the team were able to shorten a combined 100-mile journey to the office into just 40 miles, with no CO² emissions en route. The exercise was part of a fortnight of activities held by the agency to celebrate winning a brief to promote the new TX Electric Taxi on behalf of Coventry-based LEVC (London Electric Vehicle Company).
Mark Dale, Managing Director of Palmer Hargreaves, commented: "What better way to immerse ourselves in a new client's business than by quite literally taking their product for a test-drive? 
"We were surprised at the amount of miles and subsequent emissions that we all reach simply by going about our daily duties. It's the small journeys like that trip to work or the weekly drive to the supermarket, which can really contribute to reducing the UK's CO² output when completed in an electric vehicle, rather than a typical combustion engine."
The Leamington agency's zero emissions challenge came at a topical time, with Birmingham and Coventry gearing up for their own Clean Air Zones, which will see drivers of high polluting cars subject to a surcharge when entering the cities. By encouraging black cab drivers to invest in the new TX electric taxi from LEVC, a significant reduction in emissions can be reached within urban areas. Just recently, the UK government promised to reduce road tax for electric taxis in a bid to increase uptake and improve air quality.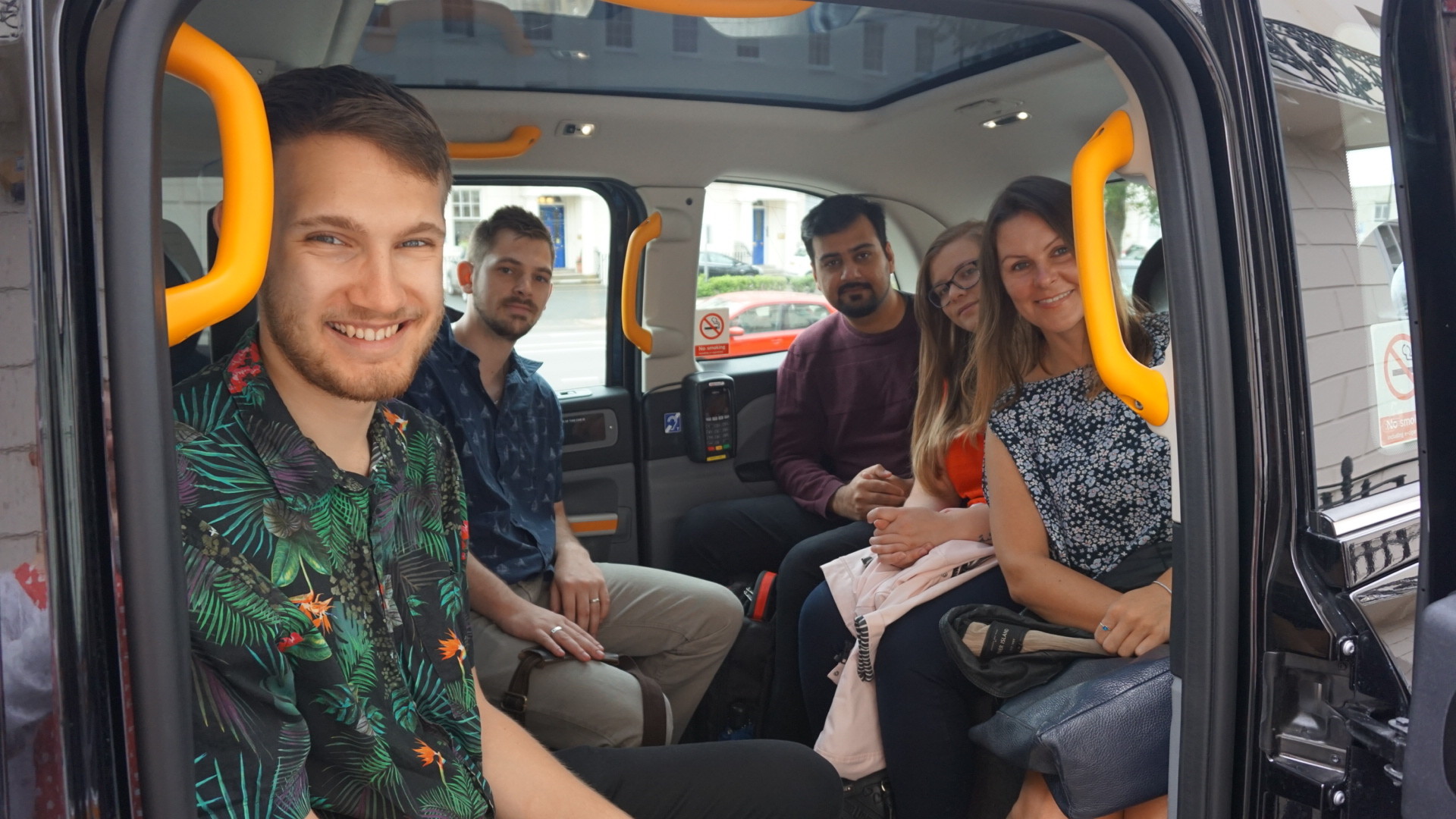 About Palmer Hargreaves:
Palmer Hargreaves is an international full service marketing agency, with offices in the UK (Leamington Spa), Germany (Cologne), Russia (Moscow), China (Shanghai) and Brazil (São Paulo). With a portfolio consisting largely of b2b clients operating in industries including automotive, agrochemical, manufacturing and technology, the agency specialises in solving complex communications challenges.
About the TX, from LEVC:
The TX, LEVC's new taxi, combines the company's expertise as a manufacturer of urban commercial vehicles with proven electric vehicle technology and the latest in advanced material manufacturing. 

As well as improving the city's air quality, TX customers and their passengers will benefit from the TX's new multi-filter system that works to remove gases and particles from the incoming air. Also, an in-built air quality sensor automatically closes the external air intake if it detects increased levels of pollution in the outside air – protecting passengers, and the driver, from the capital's often poor-quality air. 

The TX uses eCity technology which combines a small petrol generator (known as a "range-extender") with a class leading battery and proven electric powertrain. The eCity platform will give drivers a range of up to 344 miles.